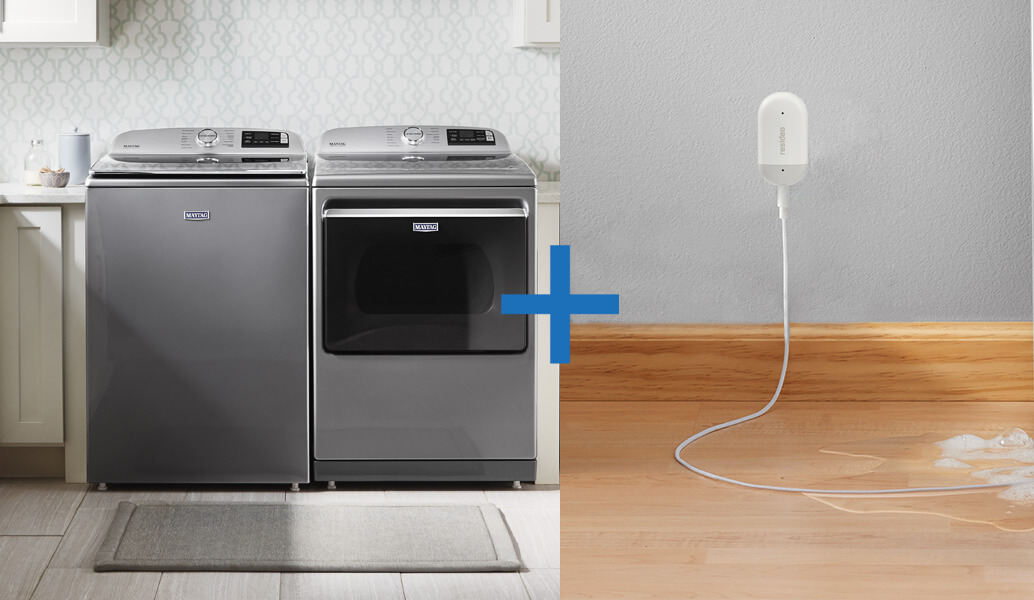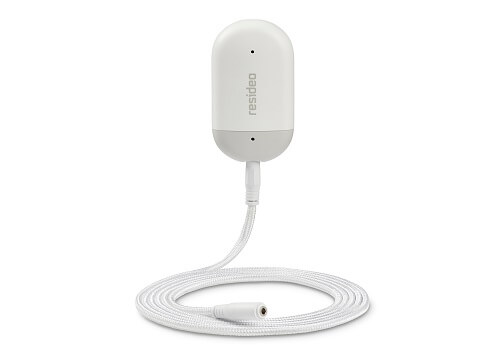 PARTNERS IN PROTECTION
Maytag Brand + Resideo are working together to bring additional peace of mind to your laundry space.
The innovation works by installing the Resideo WiFi Leak Detector behind or in front of select Maytag® Smart washers. The cable of the Resideo WiFi Water Leak Detector is wrapped around the base of the washer, allowing it to monitor for water and moisture surrounding the washer (view installation diagrams). In the event of any water detected, the Resideo WiFi Water Leak Detector will send a notification to your phone through the Maytag™ app and pause any active wash cycle.
Shop Maytag